Our Studio
About Studio
Inkinn Tattoo Studio is one of Delhi's oldest tattoo studios. We pride ourselves on our custom designs and customer centric approach. The first thing you will experience our unmatched consultation services where we will discuss all aspects of your tattoo and help provide clarity on any questions you may have. Our artists are adept in all forms of tattooing, and will ensure that you feel extremely comfortable throughout the process, whether you're getting your first tattoo or are a tattoo enthusiast.
Tattoo designs are made to fit your persona and psyche, and reflect your thoughts. Adorn your personality and get a tattoo etched on yourself.
---
Services
Permanent Tattoo
Permanent tattoos involve a colourfast pigment implanted below the dermo-epidermal junction and retained by macrophages and fibroblasts in the dermis.
Cover ups Tattoo
The specifics of your scar will impact how your tattoo is designed and inked, so make sure your artist knows what they're dealing with while they're designing your tattoo.
Piercing & Dreadlocks
Piercings are another form of self expression, they can be done on almost any part of the body and often look fantastic. And if one has long hair, they can get dreadlocks done, which add a relaxed demeanor to the individual.
Artists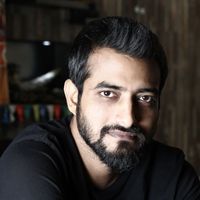 Max
Max has always been on the creative side. He had been really inspired by numerous tattoo shows like Miami Ink, etc. One of his friends, Lokesh along with some foreign artists were instrumental in him finding his path.
+ 15K
Satisfied customers