Our History
Since 2011, inkinn - Tattoo Studio is the best tattoo studio in Delhi which has something new and contemporary every time for tattoo enthusiasts. We know the art of intricate inking and proudly showcases several designs and styles. Traverse through a large collection of arty black and grey and colorful tattoos that just look so fascinating and irresistible. At Inkinn Tattoo shop which is the best tattoo shop in Delhi, the art of detailed inking is practiced in the most uncomplicated and painless manner, turning your tattoo journey into a delightful one.
Each tattoo design fits your persona and psyche and reflects your thoughts. Best tattoo artist in Delhi Mr. Max took the stage in 2011 and since then celebrates his undying love for tattoo. Being the crazy and witty he is, his choice of body art work also reflects all of this. Adorn your personality and get a tattoo etched on your slender frame, by the best tattoo artists.
Permanent Tattoo
Permanent tattoos involve a colourfast pigment implanted below the dermo-epidermal junction and retained by macrophages and fibroblasts in the dermis.
Cover ups Tattoo
The specifics of your scar will impact how your tattoo is designed and inked, so make sure your artist knows what they're dealing with while they're designing your tattoo.
Piercing & Dreadlocks
Piercings are another form of self expression, they can be done on almost any part of the body and often look fantastic. And if one has long hair, they can get dreadlocks done, which add a relaxed demeanor to the individual.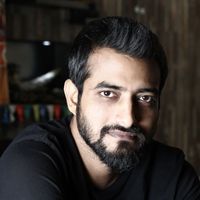 Max
I have always been bent over the creative side. As long as i can recall i have created the art. I was deeply inclined towards drawings and paintings since childhood. People always went up to me and told mrthat i would be a great designer in the future. Well, here i am finally making my dreams and the dreams of all the people who had faith in me come true.
I got really inspired by numerous tattoo shows like Miami Ink, etc. One of my friends Lokesh was a major booster along with some foreign artists. Seeing someone inking, i always felt that this is where i belongs and could see myself doing that forever. Inking gives me an unexplainable happiness.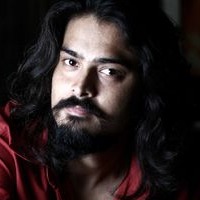 Amit Arjel
Amit is a self taught artist from Lumbini, Nepal. He has learned painting under some of India's most renowned artists, and has dedicated himself to painting, woodworking and other creative outlets for a long time since. His journey into the tattoo field began with Max teaching him and since he has been working with Inkinn for 4 years. His work specializes in depictions of trees, contemporary art, and Indian traditional tribal art. He has learned the art of hand poked tattoos from the Baiga Tribe in M.P. and does it for clients on occasion as well.